Over on
3C's
, it was Shell's turn to set the sketch challenge. LO, card and ATC using the sketch and any extras she decided to set. Here's the sketch and what she said.
Layout - For the LO, I want you all to use just 1 piece of cardstock and 2 pieces of patterned paper, nothing else, no stickers, rub ons, ribbon, flowers etc.......everything you use on the LO has to be made using the c/s or pp or both, so any flowers, lettering, fake ribbons, etc must be made from the c/s /pp.
A challenge and a half I thought, but I gave it a go and with one sheet of Bazzill, 2 sheets of Basic Grey, a black Stazon ink pad and a journalling pen, here's what I came up with: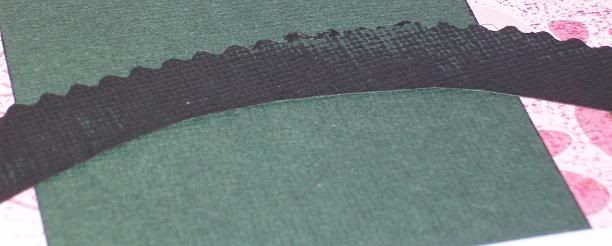 Card- Christmas is coming so for the card I would like you to make a christmas card, you can use anything you like, the more the better, but I would like sparkle, sparkle and more sparkle, glitter, sequins, the more the better.
Here we go then. I used to hate glitter, but thanks to Stickles I'm converted and the whole tree has been coloured in using stickles and gems. Dome sticker says "We wish you a merry Christmas"

ATC - Again anything goes for this, it can be any theme you like and you can use whatever you like. But I would like to see a hidden element on the ATC, something that makes it interactive. This could be a hidden tag that needs to be taken out, a window/ door that needs to be opened etc........
I've created a pocket using acetate and hidden a stamped flower behind it.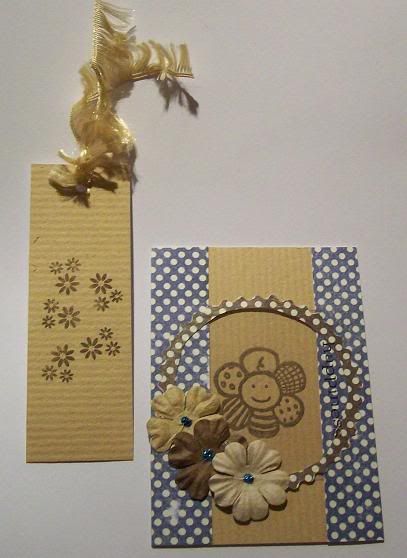 Thanks for looking
Love and hugs